Hey guys and welcome to week 4 of the New Year, New Room Refresh Challenge. I would be lying if I told  you that I do not feel overwhelmed and stressed. I do not know why I do this to myself….with every room makeover I have huge plans and sometimes I forget that I am my own contractor….If you know what I mean. So… cutting wood, installing, demoing is all ME and guys, I am exhausted. My body hurts. Let me backtrack….the mister and both of my girls helped hold the hardboard up so that I can nail it into the ceiling (giving credit to those who helped). My girls were champs and their arms hurt afterward, but I am so proud of them.
I really do not have much to show you today. If  you follow me on Instagram and watch my stories, you probably already know that I am further than what I am about to show you. I have been staying up super late painting and just trying to make this space come together. I have convinced myself that if I can just get this closet done than everything else can move forward. I should be done with this space by Thursday (Crossing my fingers). The wallpaper should be in tomorrow and I should have the crown up after that. I plan to seal, finish painting, and install base moulding today.
Let me not forget to mention, if you are working on a space this January, be sure to link it up below. We would love to see how your space transforms this winter.
Things I Need to Accomplish for the NYNR
Hang wallpaper in accessory closet
Style accessory closet
Hang light fixtures in accessory closet
Rip carpet out of shared closet
Lay peel and stick tiles in shared closet
Install makeshift closet organization system in closet
Paint closet shelves and dresser black
Hang lighting in closet
Style bedroom
Paint side dressers ???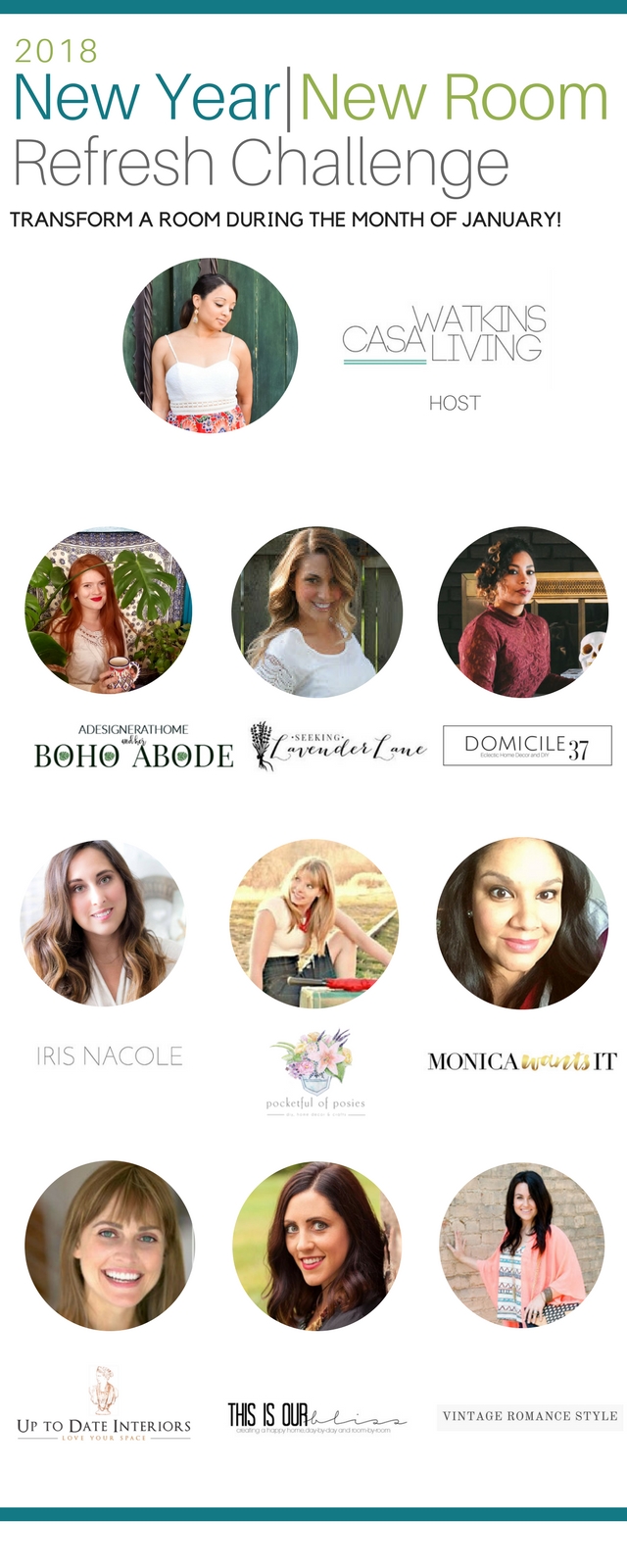 Casa Watkins Living // A Designer At Home // Seeking Lavender Lane // Domicile 37 // Iris Nacole // Pocketful of Posies // Monica Wants It // Up To Date Interiors // This Is Our Bliss // Vintage Romance Style