Hey guys and welcome to another week of the New Year, New Room Reveal Challenge hosted by Casa Watkins Living. If you missed my plans for the space, you can view it, HERE. Today, I will be sharing a sneak peek of the room refresh progress.
This is a sponsored post. All thoughts and opinions are mine and mine alone. 
Due to the storm on the East Coast, we (the participants) have yet to receive most of our sponsored product. No biggie though, we got this! LOL! However, I did receive my wallpaper from Anewall some time ago. I originally planned on installing it during the weekday last week, but 2 out of 3 of my kiddos were sick so installation got pushed to the latter part of the week. I spent approximately 5 hours hanging it up, due to stopping and taking care of kids, light fixtures getting in my way, and doing it solo. All in all, it is hung and looks amazing.  I love how it adds a bit of depth into the space against the white walls. At the moment it is the only pretty space in the room. It literally sets the tone in the room and since it is open most of the decor pieces will be inspired and complementary to this wall.
That beautiful dresser that you see peeking out from the picture, is one of the MANY campaign furniture pieces that I own. it will be living in this alcove for a long time. It looks so good in this space and the honey color is perfection. Can you believe when I first contemplated on putting this dresser in this space, I wanted to paint it. I can't believe myself. This dresser has a fraternal twin that is suppose to go in the shared closet, but I am starting to reconsider that decision. No worries, I still have another campaign dresser going in the shared closet that will get a sexy paint job.
This is the light fixture that will be hanging on both sides of the dresser. My parents gave it to me as a Christmas gift. I still need to rewire the light and buy a longer chain. I am hoping to install these when the other lights come in so I can do it all at one time.
Things I Need to Accomplish for the NYNR
Hang wallpaper in accessory closet
Style accessory closet
Hang light fixtures in accessory closet
Rip carpet out of shared closet
Lay peel and stick tiles in shared closet
Install makeshift closet organization system in closet
Paint closet shelves and dresser black
Hang lighting in closet
Style bedroom
Paint side dressers ???
I still have a ton to do! I am hoping to organize my room a little so I can actually walk through it and work on the flooring in the closet this week(end). Remember, if you would like to participate in this challenge, feel free to link up so we can see how you are transforming your space during the month of January! Link up below!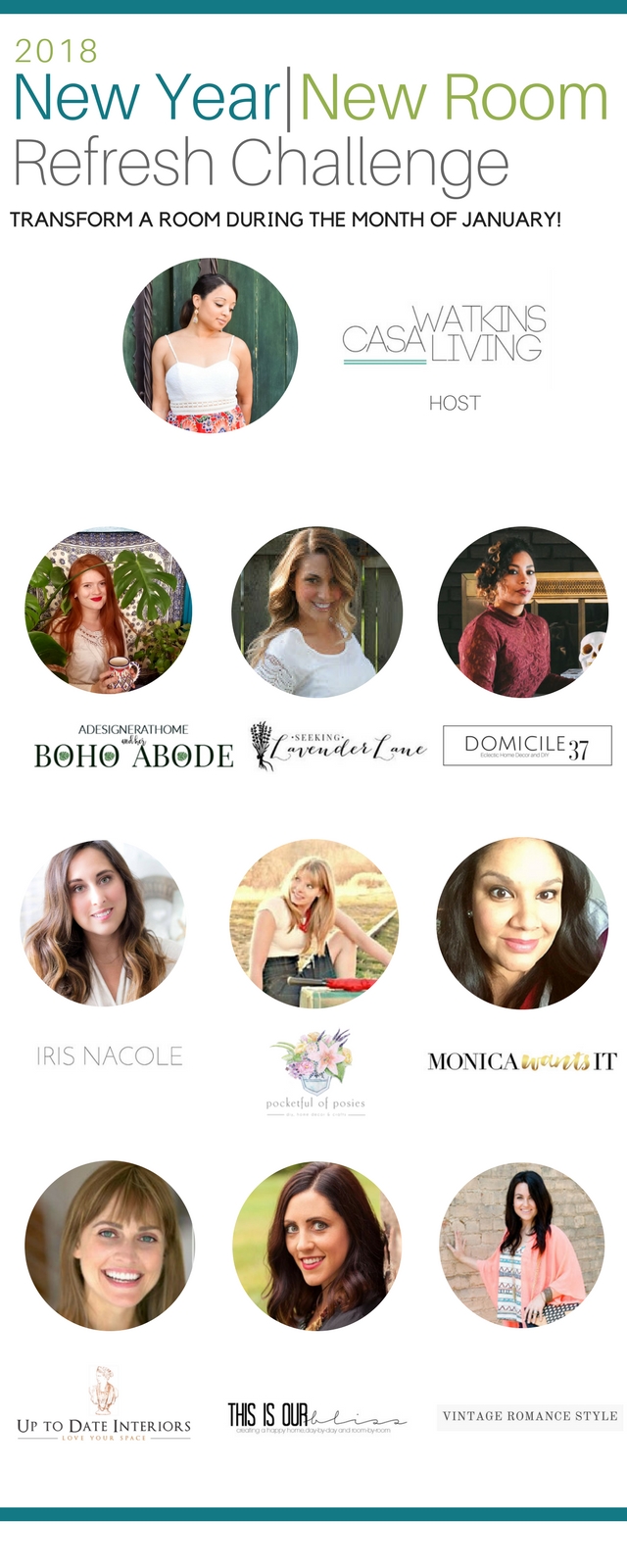 Casa Watkins Living // A Designer At Home // Seeking Lavender Lane // Domicile 37 // Iris Nacole // Pocketful of Posies // Monica Wants It // Up to Date Interiors // This Is Our Bliss // Vintage Romance Style